Alfa Romeo entered the German Touring Car Championship (DTM) in 1993. Nicola Larini took the title to Italy for Alfa Romeo. Read all about the Alfa Romeo 155 V6 ti, the drivers, the tracks and the race results. Watch spectacular video's of the Alfa Corse team in action!
1993: A new team arrives in Germany…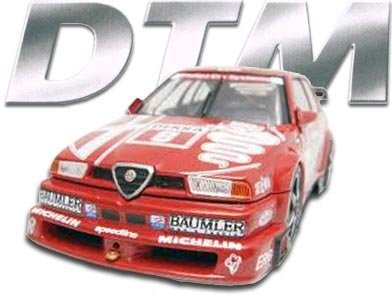 For the 1993 season of the German Touring car Championship (Deutsche Tourenwagenmeistershaft), or short DTM, a new set of regulations were introduced for the premium Class 1 touring cars. These regulations restricted engine size to a maximum capacity of 2.5 litre and six cylinders.  Alfa Corse entered the stage with the brand new Alfa Romeo 155 V6 ti and drivers Nicola Larini and Alessandro Nannini. READ MORE
---
1994: Revenge of the racing Taxis.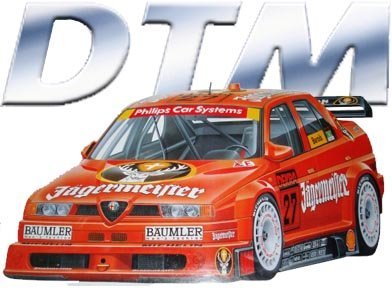 After the successful 1993 DTM season where Nicola Larini won the championship, AMG Mercedes introduced a brand new successor for the 190E, the C-Class. Opel also entered a complete team for the 1994 season. Larini and Nannini were the drivers of the Alfa Corse team. Some privateers got their hands on the 1993 specs Alfa's. READ MORE
---
1995: The DTM goes international.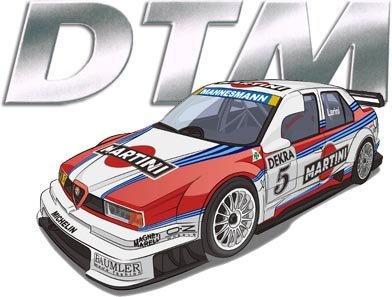 In 1995 the German Touring Car Championship went international: Not only did the drivers compete for the German title, they now races the International Touring Car Championship (ITC) too.READ MORE
---
All good things come to an end…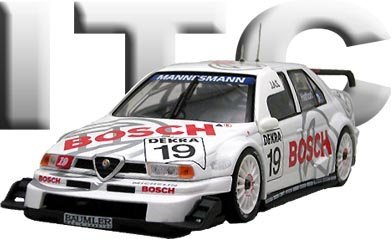 In the 1995 season some races were raced outside of Germany for the ITC (International Touring car Championship) series, under FIA auspices. In 1996 the whole DTM series was part of the FIA controlled ITC class. READ MORE
---